Who We Are
Emotional Literacy/Garden Liaison Team
Malik Wade, Social-Emotional Learning Facilitator
Malik Wade, founder and Executive Director of Scholastic Interest Group, is a youth advocate, community activist, and author of Pressure: From FBI Fugitive to Freedom. He has been a guest lecturer at UC Berkeley and a participant in Project ReMADE Entrepreneurship program at Stanford Law School. Malik brings vision and hope for the future to the young men with whom he works at the San Francisco Juvenile Justice Center. His presence and heart go beyond what any curriculum could provide. Helping incarcerated youth change their life trajectory is his life's work.
Rich Mertes, Social-Emotional Learning Facilitator
Rich Mertes, founder of Waking Bear Therapy, is a credentialed teacher and trained counselor. With over 17 years in the classroom and a background in somatic, mindfulness-based therapy, Rich brings deep empathy and skill to emotional literacy classes. Rich is also a published poet, singer and songwriter, and he occasionally brings the additional gift of music to youth in Juvenile Hall.
Anthony Forrest,
Garden Class Facilitator
Anthony Forrest is a youth educator and case manager at Planting Justice, where he also serves on the board of directors. Anthony was incarcerated for the first time at the age of 26 and spent the next two decades in and out of prison. Determined to change his life, Anthony enrolled in the Insight Garden Program at San Quentin, a program that helps men heal through gardening and meditation. Upon release from prison, Anthony was hired at Planting Justice where he has remained for the last 7 years, teaching life skills, gardening, and mindfulness meditation to at risk-youth. Anthony is passionate about uplifting his community and helping youth get on and stay on a positive path.
Laura McDonnell, Founder/Executive Director
Laura is the Founder and Executive Director of the Next Steps Liaison Project. She is the visionary behind the organization, the impetus for which began with the heartache she felt the first day she set foot inside a juvenile prison. In her words, the experience "feels like wading through a sea of tragedy." She immediately began educating herself about the current juvenile justice system while dedicating herself to the development of an approach that helps and heals.
Lisa Lan,
Board President
Lisa is the Founder and Principal at Rising Arrow Financial Advisory. Her San Francisco-based independent financial planning firm helps individuals and families develop strategies for how they can live well in the San Francisco Bay Area while still reaching their financial goals.
Lisa's education and experience make her an integral and invaluable member of Next Steps' board. She oversees the organization's financial reports, necessary filings and compliance with state regulations. With an approach that is systematic and thorough, she pursues excellence with humble generosity.
Marney Tenney, Board Member
Marney is the founder of Nutrition to Grow On, a nutrition consulting business, which specializes in children's nutrition. She has a professional background in consulting, website product development, project management, and process definition with Walmart.com, Gloss.com (now part of Estee Lauder) and Compare.net (now part of Microsoft). While Marney's focus is on marketing and strategy for Next Steps Liaison Project, her effort is fueled by a deep commitment to creating opportunity for every child, demonstrated by her many volunteer roles in the schools and community. She has a BA from Stanford and an MBA from Berkeley's Haas School of Business. Marney brings a wealth of talent and expertise to the board.
La Tanya Wiggins,
Board Member
La Tanya is the Founder and President of Wiggins Family Day Care. She has offered quality childcare to Marin families for years. She is passionate about the care of children and social justice. La Tanya shares the steadfast hope that change for children in prison is not only possible, but imminent.
As part of the Liaison team, La Tanya offers hands-on support to youth to face probation with vision and a plan for success. Her enthusiasm and "getting it done" approach energizes the entire Next Steps team, fueling us with the fortitude to be authentic and fearless in our leadership.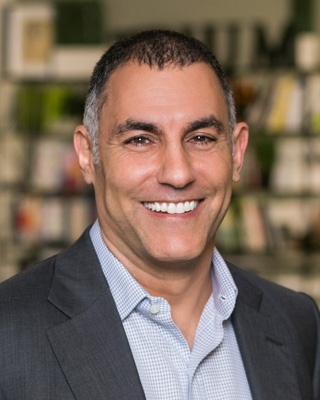 Andrew is the Founder, CEO and Managing Partner at The Trium Group. He leads a group of dedicated consultants committed to catalyzing change and creating lasting impact from within. The Trium group helps clients solve their most complex strategic, operational, cultural and leadership challenges through strategy and strengthening interpersonal dynamics.
Andrew is passionate about restorative prison programs that work. He works with prisoners enrolled in the Inside Circle Program at Folsom Prison, participating in deep group work that fosters transformation and healing "from the inside out."
Suzanne Passalaqua,
Advisor
Suzanne is Suzanne is a co-founder and Partner at Tamalpais Ventures, LLC, a private equity investment firm specializing in buy-outs. Trained initially as an attorney, Suzanne has significant experience as a capitalization strategist, helping entrepreneurs grow companies and transform vision into reality. A skilled listener with sharp mind and a passion for successful execution, Suzanne is an asset to the organization.